Payments with
DemirPay
0%
---
Receive money for goods and services instantly.
SERVICE COMMISSION - 0 KGS
No special equipment needed and payments for its use.
CONTACTLESS PAYMENTS
The customer scans your QR code using mobile application, then enters required amount and makes a payment.
RECEIVE MONEY ON YOUR ACCOUNT INSTANTLY
Receive money for goods and services immediately after the purchase.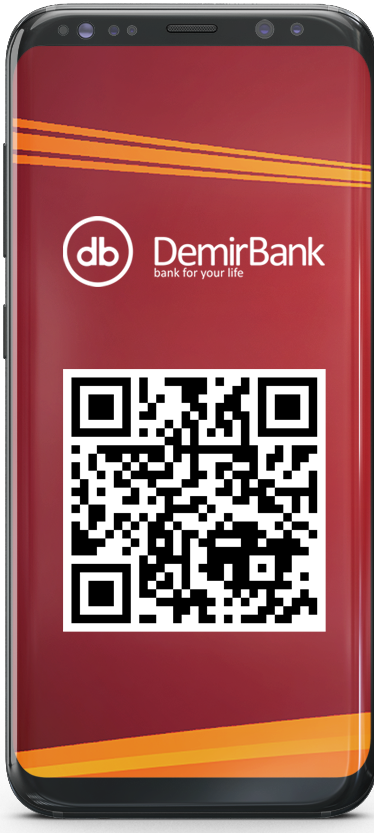 Who is DemirPay
suitable for?
DELIVERY
Food, clothes, groceries.
RETAIL OUTLETS
Shops, flower shops, boutiques.
SERVICE SECTOR
Restaurants, cafes, bakeries, beauty salons.
How to activate the service
and accept payments by QR?
Open a bank account at DemirBank branches and receive a
payment card. Sign a contract.
Download and activate the mobile application.
In order to receive payments show your QR to the sender of
funds in the mobile application.
Commission 0%.