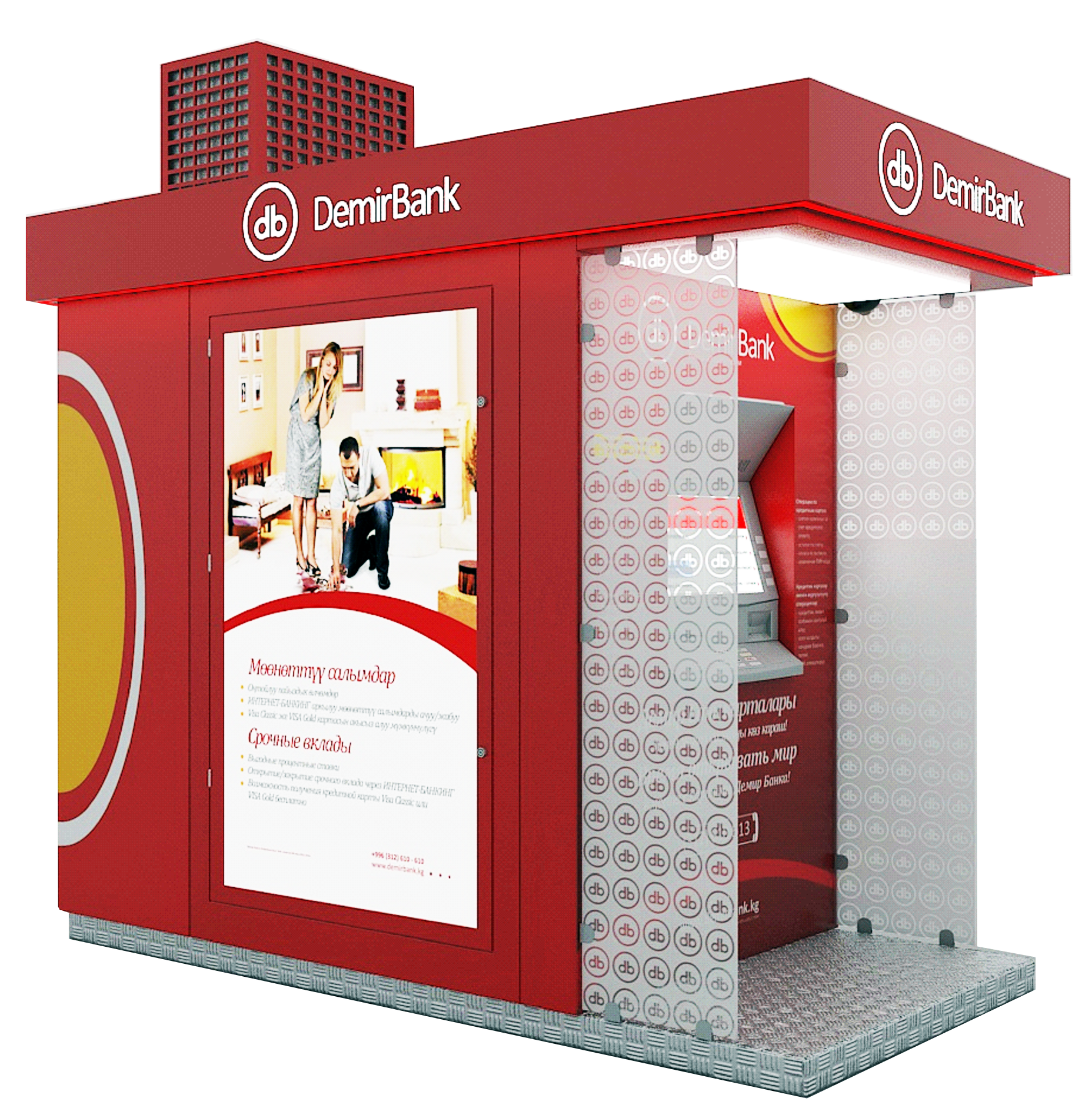 ATM - is a device used for the disbursement and receiving of cash using payment card.
For the convenience of the customers DemirBank offers 2 types of ATMs:
Cash out - allow money withdrawal
Cash in - allow not only money withdrawal , but also to replenish the account for free opened in DemirBank in national currency and US dollars.
In addition to the disbursement and receiving of cash, ATMs DemirBank perform other financial transactions – transfer funds to third party accounts opened in DemirBank, currency exchange, account balance enquiry, forming the statement of account for the last 10 transactions and changing the PIN code
---
---
Make transaction in ATMs installed in safe places.
In the situation if there are outsiders next to ATM you should choose a more appropriate time to use ATM or use another one.
Before using an ATM, check it for any additional devices that do not meet its construction and located on-site of PIN- code inputting or on-site (slot) for receiving a card (for example, the presence of the irregular set near PIN-code dial pad). In this case, please refrain from using this ATM.
Input the PIN-code in such way that people, who are in close proximity, could not see it. During the input of the PIN-code, cover the keyboard by hand.
Please note that if you make a mistake for 3 times during entering the PIN-code, the card will be blocked by the Bank. To unlock, please contact the 24/7 DemirBank Client support service:+996 (312) 610 610, 610 613, *2222, DemirBank Contact-center: +996 (312) 90 90 60 or send a message to : customercare@demirbank.kg.
Important, your email and cellphone details must be registered in the Bank's database.
You can find here the full list of DemirBank ATMs with additional information concerning location, denomination of disbursed banknotes and work schedule.