Кредитные карты "Mastercard"
For the convenience of customers, DemirBank offers credit cards allowing cardholders to purchase goods and services at the expense of the credit limit provided by the bank.
In this case, there is no need for the customer to apply to the bank for a loan and confirm the lending purpose, the presence of a credit card already allows to use funds for necessary needs.
BENEFITS:
The bonus program applies to all Mastercard credit card holders of Demir Bank and is available in a wide network of the bank POS-terminals.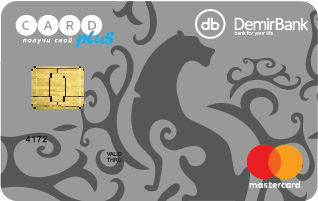 Mastercard Standard
From daily shopping to your dream trip, Mastercard Standard is a convenient and secure tool that helps you control your expenses
---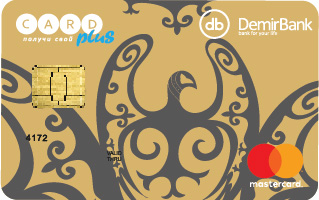 Mastercard Gold
Priority service, discounts and special offers worldwide.
The plastic card of the Gold category is financial freedom anywhere in the world.
---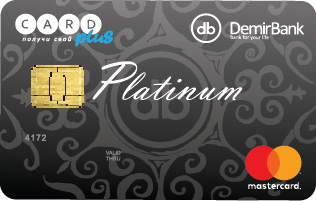 Mastercard Platinum
International network, security and convenient payments. With the Platinum plastic card, you can always count on excellent service and unique benefits.
As a Platinum card cardholder, you place special demands on the quality of recreation and travel.
Emergency services: blocking a lost / stolen card, emergency card replacement, emergency cash withdrawals;
Bonus Offer Program
SMS / e-mail notifications
Mastercard Classic
Mastercard Gold
Mastercard Platinum

Card's account currency

KGS

Card expiration date

5 years

Cost of service

800 KGS
1 500 KGS
6 000 KGS

Cost of service within the framework of the salary project for the first year*

free

Cost of service within the framework of the salary project in the following years

800 KGS
1 500 KGS
-

Card minimal limit

5 000 KGS
60 000 KGS
500 000 KGS

Limit for salary project employees

Up to 70% of the salary
-

Cash security

(not required for employees of salary projects)

Credit card limit + 10%

Yearly interest rates for the use of credit limit at cash via ATM

30%

Monthly interest rate for non-cash payments via POS-terminals and the Internet

0%

Grace period

Up to 35 years

Possibility to issue additional credit cards

yes
* free for the first and second years for employees of state agencies within the framework of the salary project of DKIB CJSC