Don't have your card with you?
Make QR transactions without holding a card
through DemirBank mobile application:
Withdraw money and deposit your accounts at the Bank ATMs;
Transfer money to other accounts within the Bank;
Pay for purchases directly from your phone with QR Pay.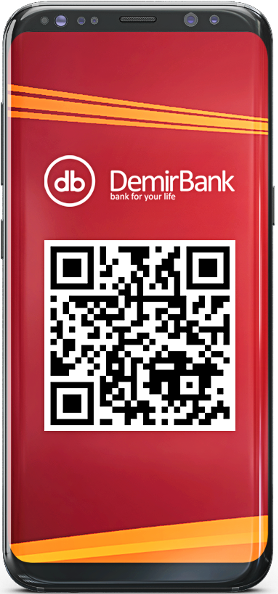 Download App
Security
The encoded information does not contain human-readable characters, which means that it cannot be faked and falsified.
Versatility
The new method allows you quickly and at any time to carry out operations you need, even if there is no card at hand.
Innovativeness
QR technology is gaining more turns in Kyrgyzstan banking industry.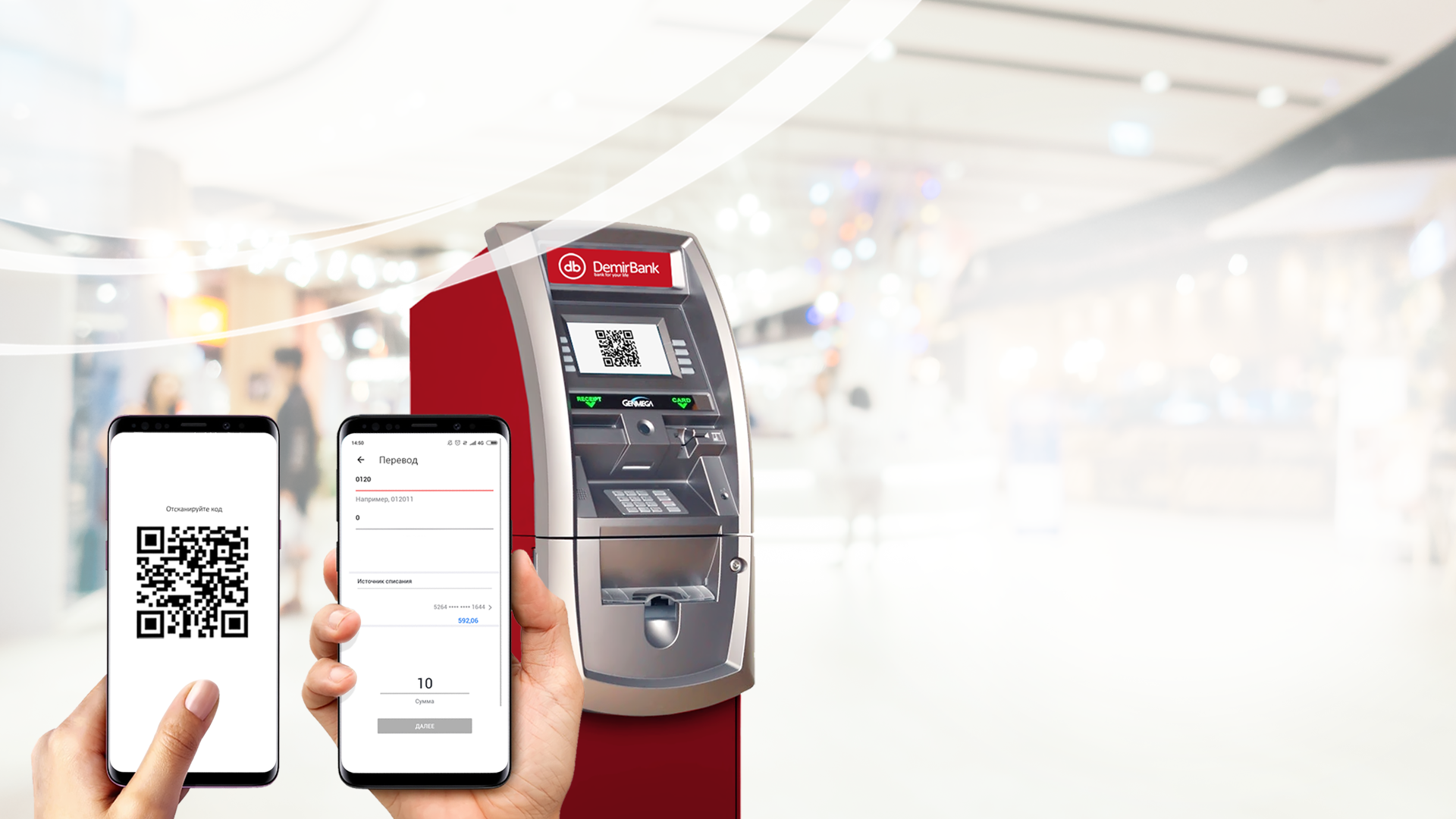 QR transactions for different purposes
Money withdrawal and deposit to
your bank account
You can withdraw and deposit money at any DemirBank ATMs
without holding a card by scanning QR code on ATM display with
DemirBank mobile application
Money transfer to another account
You can transfer money using a QR code in the DemirBank mobile
application by scanning the recipient's QR code or selecting it from
your gallery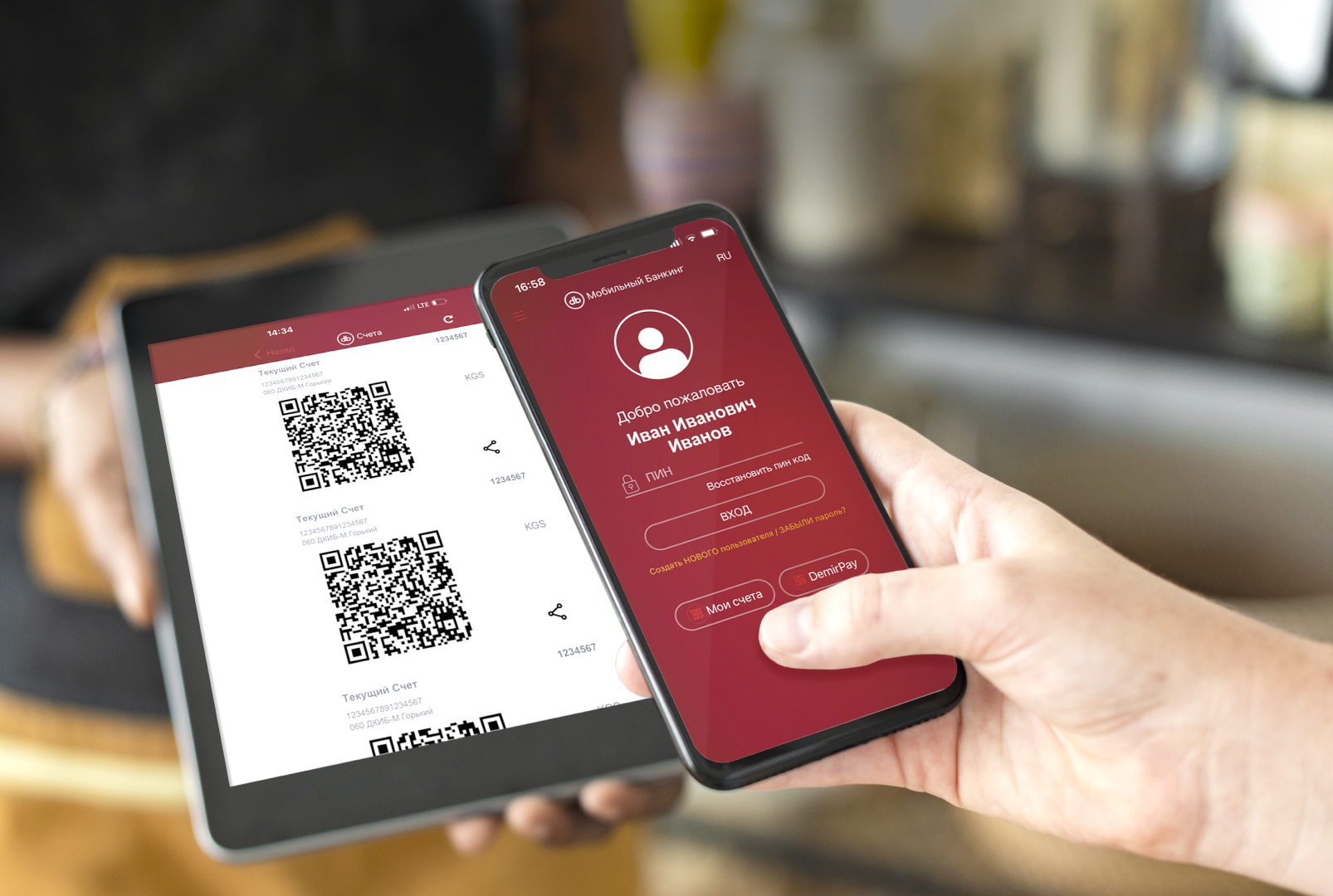 Make purchases with
QR Pay
With QR Pay you can easily pay for your purchase using the seller's QR code by scanning it on the Welcome page of mobile app
How to start using?
Download DemirBank mobile application.
Register online in Internet/Mobile-Banking.
Don't you have a payment card? Apply at any nearest DemirBank branch.
Enjoy your QR transactions.
Great solution for your business
Ideal for small individual entrepreneurs.
How to connect a payment via QR Pay?
Download DemirBank mobile application
on any device by scanning QR code