DemirBank is the first international bank in Kyrgyzstan with 100% foreign capital.
For 20 years of successful experience in the market of Kyrgyzstan bank has established itself as one of the most successful projects in the Kyrgyz Republic with the international investment participation. Stable relationships with customers, using of international standards and a strong team of professionals gives to the bank a competitive advantage in the market and makes it a reliable partner for customers.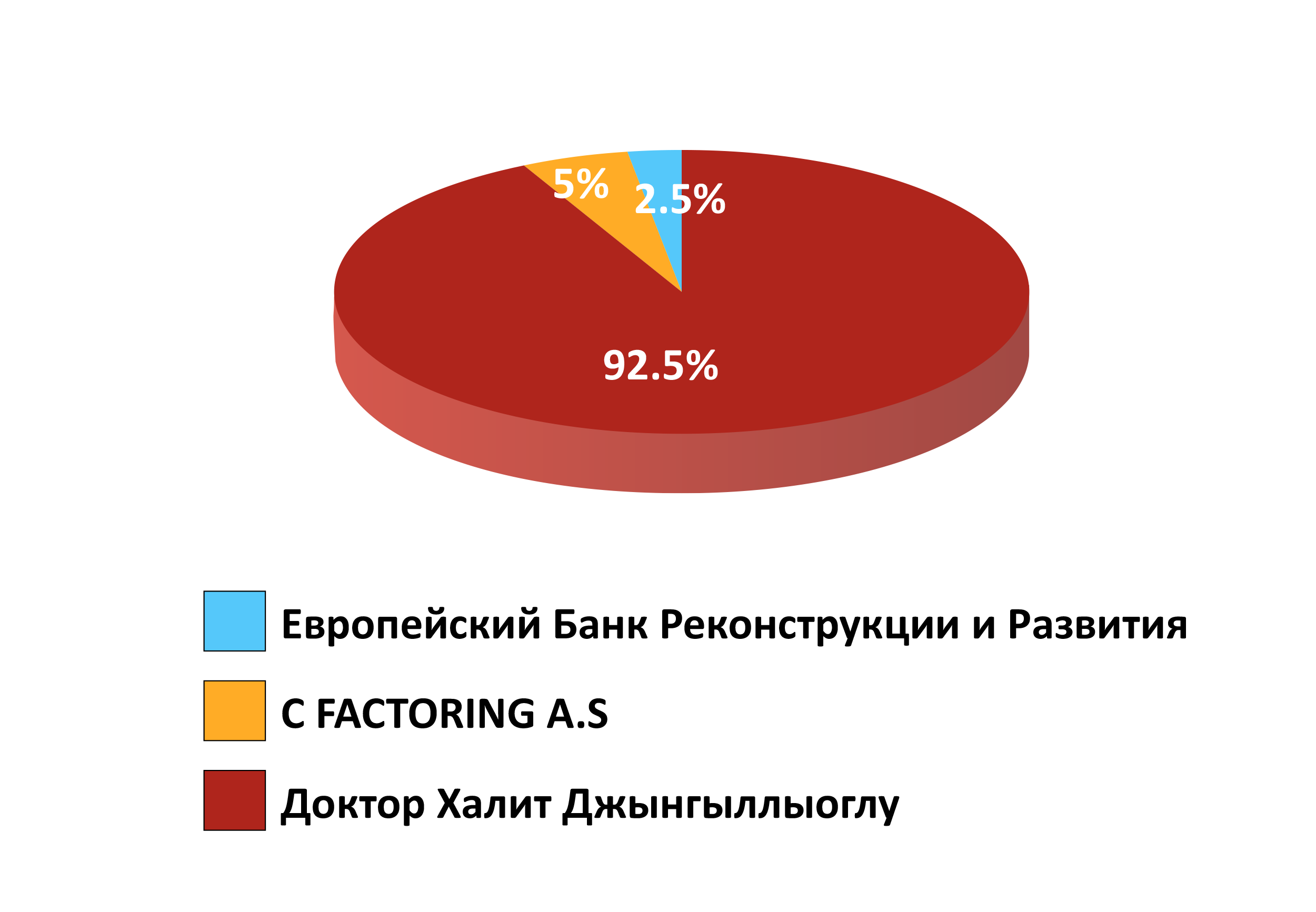 European bank for Reconstruction and Development. An international financial organization that was established in 1991 and uses the tools of investment to help build market economies and democracies in 29 countries from central Europe to central Asia. The EBRD is the largest single investor in the region and mobilizes significant foreign direct investment beyond its own financing. It is owned by 63 countries and two intergovernmental institutions. It provides project financing for banks, industries and businesses, both new ventures and investments in existing companies. It also works with publicly owned companies, to support privatization, restructuring state-owned firms and improvement of municipal services. The Bank uses its close relationship with governments in the region to promote policies that will bolster the business environment. http://www.ebrd.com
Mr. Halit Cingillioglu. The main shareholder of Demir Bank, Mr. Halit Cingillioglu has been active in financial sector in Turkey, Netherlands, Germany and in Kyrgyz Republic for 30 years. Mr. Cingillioglu has great experience in banking, brokerage houses, leasing, factoring and insurance companies.
On June 2, 2004, the major shareholder and the Chairman of the Board of Directors of DKIB, Halit Cingillioglu, in accordance with a Presidential decree, has been awarded with the Honorary Diploma of the Kyrgyz Republic, for "…the significant contribution to strengthening the friendship and economic relations…" between Turkey and Kyrgyzstan.
"C Faktoring" JSC was founded in 2000. The company`s main activity is providing of financial services in spheres of factoring operations for manufactures and suppliers, who makes activities on deferred payment. For over 25 years, company provides factoring services in many countries in Europe and Asia.