Loans for investment projects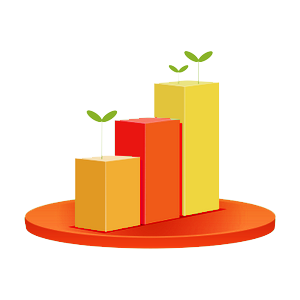 Long-term loans up to 5 years is available as an investment loan. An investment loan can be provided for the purchase of equipment, real estate, transport, construction, reconstruction, refinancing of enterprise loans.
Forms of financing:
- one-time loan - a classic form of loan with a payment schedule;
- non-revolving credit line - tranche loans with the possibility of one-time use of the limit and repayment of several tranches within the established terms and amounts.
---
DEMIR BANK - A RELIABLE PARTNER IN REALIZING YOUR PROJECTS!
Loan amount
- from 100 000 KGS to 35 000 000 KGS
- from 1500 USD to 500 000 USD
% rate for loans in KGS
frоm 15% per annum*
*Effective interest rate from 16,84%
% rate for loans in USD
from 13% per annum*
*Effective interest rate from 14,51%

Note:
For amounts over 35,000,000 soms or 500,000 USD, the interest rate is set individually

Term
from 3 to 60 months

Grace period
up to 12 months
Repayment conditions
- annuity- principal amount and interest are paid monthly by equal parts
- flexible schedule for principal amount depending on business

Collateral
- real estate
- movable property (vehicles, equipment, goods in turnover)
- suretyship / guarantee
Insurance of collateral
required depending on type of collateral
If you have questions you can refer to specialists at the DemirBank Contact-center: +996 (312) 90 90 60
Package of foundation documents – for legal entities
Copy of certificate on registration of private entrepreneur in statistic organs, in Social Fund or insurance policy, TIN card or patent – for private entrepreneurs
Copies of applicant's passport, spouse/spouses of applicant, guarantor, spouse/spouses of guarantor
Copy of license (if applicable)
Financials with detailed explanations for/as of the last 3 years and for/as of the last reporting date – for legal entities
Confirmation letter on availability /absence of credits and statements from all servicing banks
Current agreements/contracts (copies)
Rent agreement (copy) or ownership documents for trade/production point
Confirmation on absence of debts from State Tax Inspection and Social Fund
Decision of the control body for getting a loan – for legal entities
Ownership documents for collateral items and confirmation on absence of arrest for property to be pledged
Documents on assessed value of collateral made by appraiser acceptable for the Bank
Other documents by the Bank's request
How to get the loan?
Prepare the necessary documents;
Fill out the application form: - for legal entities (download); - for private entrepreneurs (download);
Apply to any bank branch with filled application and the package of documents.